A website can be created for a variety of purposes, and many variables affect its success. However, one aspect of the success of a website development company depends on an often overlooked factor, proper maintenance.
All WordPress sites require at least some level of maintenance to keep them safe and running well. And even if you have to put in some work, it doesn't have to be difficult if you know exactly what you need to do and when to do it.
What are the benefits of keeping your WordPress website updated?
WordPress is constantly changing. The core team is continually adding new features, fixing bugs, fixing newly discovered security issues, etc. The same goes for any plugins you use and the site as a whole.
Your website is also constantly changing. You might be publishing new content, changing the design, adding new features, and more. Put all these changes together and there is a high risk that something will go wrong and your website will not work.
WordPress website maintenance checklist
WordPress maintenance is an ongoing process of website development in Dubai. Below we've outlined vital maintenance tasks to ensure your WordPress site stays in top working order. They are classified as follows:
Weekly WordPress Maintenance Tasks
Visit your website
Once a week, head over to your site and review a few key pages to make sure everything is still working as you expect.
Moderate the comments
If you allow comments on your site, you'll need to spend some time moderating them each week to make sure you're approving genuine comments and reporting/deleting spam comments.
Back up your website
If your website development company doesn't already take care of backups for you, you need to back up your site yourself. A decent backup frequency for the majority of sites is once per week.
Apply updates (core, plugins, and theme)
You should check weekly for any updates to WordPress core, plugins, or themes.
Check Google Search Console
If Google encounters any SEO or mobile optimization issues with your site, it will share an alert in Google Search Console. For this reason, it is important to check in often.
Monthly WordPress Maintenance Tasks
Run performance tests
Once a month is a good frequency for most sites, although for mission-critical sites you may want to do this every week.
Analyze traffic to your site
To understand what is happening on your website, you should use some type of web analytics tool like Google Analytics.
Run the security check
To make sure your site doesn't fall victim, it's a good idea to perform regular security checks to catch potential problems.
Verify your website backups
It is also important to regularly verify that these backups are actually working.
Annual WordPress maintenance tasks
Change your WordPress password
All the WordPress security tips in the world won't matter if a malicious actor gets hold of your username and password.
Review your content
A content audit is a great way to improve your website development in Dubai with improved SEO and user experience.
Audit your plugins
It's a good idea to consider once a year whether your website is still getting the benefits of each plugin you use.
Conclusion
But overall, once you get into the flow, your maintenance tasks should only take a few minutes a week, with some extra time each month or year to do some other tasks.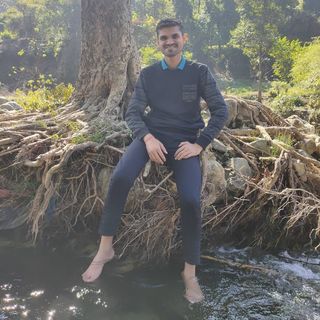 Aditya Anand is a passionate blogger with 4 years of experience. Being a passionate blogger also does blogging on the Gifting, Festival, Travel, Health Tips, Life Style, Business, Technology, Fashion and Entertainment niche.