When moving to a new location, you have to pack and unpack everything. In other words, it doesn't just apply to clothing, furniture, and other personal items. Additionally, dealing with your utility bills and providers is a whole different process. Take care of this at least two weeks before the moving date to prevent it from becoming a headache.
Furthermore, you have to simultaneously deal with your old and new energy providers. That's why it is better to handle this step by step. This post will help you compare energy bills and switch to your new providers before moving to the new house. Here is a to-do list for you to have a fuss-free moving day.
Inform your current energy supplier:
Give your current energy provider a call 3 days before you move out. It is the first and the essential checkpoint for an easy-moving day. Be it gas, electricity, cable/internet, or water- you have to inform your current provider company about the moving date and your new address. After that, they will send you your final bill. And if you continue with this supplier, they will keep track of your new location. Consequently, you will not have to face any confusion.
Take a reading on the day you move:
Take the record bills with you. Note your meter reading on the last day and keep track of your previous statements. Also, it is better to make a file of these utility bills. Pass it on to the current suppliers, and they will send you your final bill to settle your account. Confirm these things before you officially move out.
Find out your new energy provider:
Before the moving date arrives, find out about your new energy suppliers. If possible, take the number of your new suppliers and inform them about your moving date. Furthermore, confirm these details with the landlords if you rent the house. Make sure the tariffs are not overcharging you.
Provide your new supplier with meter readings:
Now take the meter reading of your new house on a moving day and make a record of it. Once you settle for a day or two, send your existing meter readings to your new energy suppliers. After that, they will create a new account for you. Well, most suppliers will automatically consider you a standard resident when you first move in.
Make sure you get a good deal:
Although electricity and gas, bills depend on usage and meter readings. However, you can find better cable and internet providers in your new location, so do not settle if you have to overpay when paying less for the same facility. So, compare energy and internet providers in your current premises and go for the best deal after settling.
Settle your new and old providers:
Talk to your new and old providers one week before the moving day. Clear your previous bills. And find out about your new tariffs. Also, let your landlord know if you plan to switch internet or cable suppliers.
Complete the switch:
If you think you can't handle the fuss of moving utilities, Cheapbills is the way out. They will compare utility bills and sources for you and complete the switch with no stress.
Conclusion:
Whether moving out or just switching your energy providers, go step by step. Read this post if you wish to deal with your old and new suppliers smoothly. First, inform your current energy providers about the moving date and settle your account with them. Then find out about your new providers and take meter readings on a moving day. Keep a record of your previous utility bills and make sure you get the best internet deals.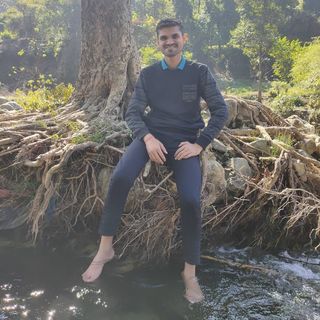 Aditya Anand is a passionate blogger with 4 years of experience. Being a passionate blogger also does blogging on the Gifting, Festival, Travel, Health Tips, Life Style, Business, Technology, Fashion and Entertainment niche.