BitMEX stands for Bitcoin Mercantile Exchange and was founded by ex-bankers. It is a peer-to-peer trading platform that allows the users to buy and sell leveraged contracts in Bitcoin.
It also offers other commendable features but the exchange has quite a controversial reputation in the market. Even though it is quite well-known the reasons for its popularity are not all positive.
It is details such as this that make it crucial for new crypto investors and traders to take their time and carefully choose an exchange where they can trade crypto without maximum inconveniences. There are several crypto platforms in the market and choosing the best one can be difficult and even stressful if people do not know what to look for.
Therefore, if you are interested in the BitMEX exchange then you need to take time and learn as much as possible about the exchange so you can make an informed decision.
Here are the drawbacks and benefits of the exchange that you should know to be fully familiar with what the platform offers and then choose accordingly.
Pros of BitMEX
This is like a brief BitMEX review that addresses all the selling points and disadvantages of the exchange for potential users to know. Anyone looking to use the exchange can get a good idea about whether the exchange is what they are looking for or not.
Even though there is a wide range of crypto exchanges in the market, some more popular than others, none of them are perfect or flawless.
This is why it is important to be as familiar as possible with a platform. If you are potentially a new user of the exchange then here are its benefits to know about.
High Liquidity
BitMEX is one of the platforms in the crypto space that offers high liquidity. With high liquidity, it can be said that the platform is fairly stable. Many crypto investors and traders look for such an exchange that offers high liquidity.
Generally high liquidity means that that company has enough funds to pay debts. And fulfill all liabilities without the need to take loans or raise external capital.
No Need for KYC Verification
KYC verification is like an additional layer of security often used by the exchanges. KYC stands for know your customer. Which requires the users to verify their identity by providing identification documents and other such necessary documents.
This forms a line of security that prevents unidentified individuals and hackers and fraudsters, more specifically, from accessing the exchange and thus jeopardizing the funds, accounts and information of the users.
While this is a good way to keep BitMEX safe, it also makes it difficult. For people to anonymously sign up the exchange and use it.
High-end Security
The BitMEX exchange has one of the biggest selling points, which is its high-end security that has never been compromised. While there are different types of crypto exchanges in the market. Their security may not be unaffected as one might think.
However, this brief review specifies the fact that the BitMEX platform. It is a safe one and it has never been hacked, which cannot be said for several other cryptocurrency exchanges.
Fees of the Exchange
BitMEX fees is yet another factor you need to know about before you choose a platform and start trading crypto. The fee of the exchange is simple and straightforward. It is transparent and does not include any hidden or additional charges.
There are no fee charges for making deposits or withdrawals. However, there is a network fee that depends on the network load.
The minimum deposit is 0.001 BTC, while there are no limits for withdrawals.
Cons of the Exchange
Just like all other crypto exchanges, BitMEX also has some disadvantages you should know about. However, it is not necessary that the cons of the exchange are huge. Therefore, you should know the drawbacks yourself so you can determine if the platform is useable for you or not.
Liquidating Customers
The BitMEX liquidation history is not so smooth as it has been known to liquidate the customers. Without taking any responsibility or compensating for the loss. This has mostly occurred with the traders using the exchange.
Unsuitable for Beginners
Another drawback of the BitMEX exchange is that it is highly unsuitable for new crypto traders. The interface of the exchange is not user-friendly and makes it difficult for beginners to trade crypto by using it.
Unavailable in the USA
This point is most crucial for any potential BitMEX USA customers as the platform is not available in the States. Due to regulatory strictness in the USA, the platform does not extend its services for the US citizens.
Conclusion!
BitMEX surely has a name in the crypto space but not all of the fame is because of good reasons. It is a good exchange. But if you intend on using it, it is important that you know its ups. And downs so you can choose more carefully.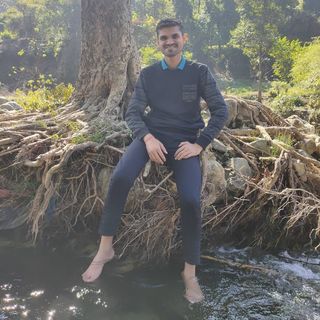 Aditya Anand is a passionate blogger with 4 years of experience. Being a passionate blogger also does blogging on the Gifting, Festival, Travel, Health Tips, Life Style, Business, Technology, Fashion and Entertainment niche.