Your home is one of the biggest investments you'll ever make, so you want to keep it in top condition because it's a reflection of your personality and increases its resale value when your circumstances change and you have to put it on the market to sell. A pest infestation can result in significant harm and Pest Control Rockingham is the only solution to it. Your home's walls and foundation might be destroyed by termites. Ants, cockroaches, mice, and rats are some examples of other pests that are unsightly, uncomfortable, and destructive. 
 Here are some doable steps for keeping pests out of your house: 
Inspect your home's roof for cracked or missing shingles that could allow pest access. Squirrels, for example, can enter your house, scratch your walls, and disrupt your peace of mind by scurrying through your attic.
Check your trees and other landscaping. Keep compost and mulch away from the house's foundation. If they get too close to your home's foundation or doorways, insects may infest your mulch and compost and enter your home. Your roof may be harmed by trees, creating a pest entryway.
Prevent your home from becoming too wet or humid. Some insects require water to survive more than they do food.
Pests may gather in areas where there are leaks in the air conditioning unit or pipes. If you enjoy watching birds and have feeders nearby, be warned that this draws larger pests, who are then encouraged to establish residences close to the feeder's source of food and use your home as a base.
Install screens in all of the doors and windows. Replace or mend any ripped or broken window screens. To keep even the smallest insects out of your home, invest in tiny mesh screens.
Seal each door. Your doors would let pests in if they were open to light and air. Install thresholds and door sweeps that firmly fit the bottom of exterior doors. Use a door seal to close any gaps at the top and side of the doors.
Fix any cracks in your home's foundation, exterior walls, and fascia boards. Insects can easily enter a house through exterior wall cracks. Check your house carefully, and if you notice any cracks, make sure to seal them up.
Close-up cracks around utility wires and appliance vents. Insects can readily enter your home through tiny holes like the dryer vent, gas line, and phone line. All exterior crevices should be caulked. Spray foam can also be used to seal the gaps from the inside. You may greatly aid in insect control by sealing off holes and cracks.
In attic vents and crawl areas, install critter-proof netting. If there are no barriers to keep animals out of your attic and crawl spaces, animals including birds, mice, squirrels, and raccoons may also gain access. These creatures might carry mites, fleas, and other pests that could infest your house.
Eliminate leaks to reduce moisture. The majority of insects require moisture to survive. Sources of moisture draw pests. Even the smallest plumbing leaks should be fixed in your house. Pipeline condensation may result in water pouring, which provides bugs with ideal habitats. Pests could enter the basement or crawl area if it collects water during periods of severe rain. Create a sound drainage system as a result.
Clean up the kitchen. Bugs are drawn to locations with food and water. Kitchens should always be kept tidy and clean. As soon as a spill occurs, wipe it up, sweep the floor, and pick up any crumbs. Instead of leaving the dishes in the sink overnight, wash them at night. Regularly clean the stovetop, toaster, and microwave. Throw away any packaging or food waste.
Firmly bag food products. If you frequently discover pests in your kitchen, take action to keep the food sources out of reach of the bugs. Food items like rice, grains, and cereals should be kept in airtight containers for storage. Keep the unused food containers in the fridge. These are some practical actions you may take to control pests in your house. A pest-free house is hygienic and safe to live in.
If a pest infestation is not controlled, it can reproduce and grow in number. It could be costly to get rid of bugs if they cause damage to your house. Pest Control services and supplies can be expensive, and using pesticides around your home can be dangerous for you, your family, and your pets. Rockingham pest control services help you stay on top of the issue by offering affordable preventative maintenance. They often come and treat the exterior foundation twice a year in the spring and fall to prevent pests from getting inside your house.
Use these suggestions to reduce the likelihood that your home may need expensive and disruptive renovations. Keep unwanted pests out of your house and save them for welcoming visitors. It's time to contact a pest control company, despite carefully applying these suggestions, your pest problem persists. To assist you in locating the top Rockingham Pest Control business, be sure to ask for suggestions and referrals. Utilize these suggestions to prevent pests.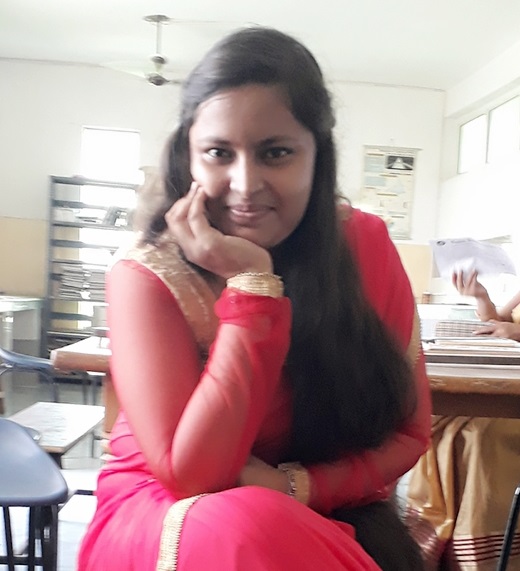 Bhawna Anand is a content writer and editor at Abmantra  with more than 5+ years of experience in different niche such as News, Education, Festival, Technology, Gifting, Ecommerce, Travel and many more industries. She has helped many businesses in growing user engagement and revenue via content creation.