Hey, you, yes you, looking for unique rakhi gift ideas for your brother? Couldn't figure out what to gift to your sibling? Hold on girls, we have got the best solution for you! The celebration of Raksha Bandhan is undoubtedly the most enjoyable one of all Indian festivals. Come the month of Shravana, and we sisters, wait eagerly to tie a rakhi around our brother's hand and demand money, gifts, goodies and more.
But, why brothers should always gift you, why couldn't you? Why don't to plan to make this day special for him too! Rakhi gift ideas for brother in India are although not a popular one, but it's gaining momentum gradually. So younger and elder sisters, be ready to brighten up your brother's eyes this Raksha Bandhan with some exciting gift ideas!
Keep reading to find what we have brought for your brother this year!
Best & Unique Rakhi Gift Ideas For Brother Online
Chocolates and Sweets for brother who have sweet tooth
Let's start with everything sweet and sugary! Chocolates and sweets make one of the best Raksha Bandhan gift ideas for brother, do you know that? Now you knew that. We Indians don't mind gorging on sweet treats whenever any function or festival arrives, do we? Every good thing in India starts with a touch of sweetness. Howe could Raksha Bandhan be untouched then!
If you brother is fond of chocolates or he has a sweet-tooth, it's the best gift to consider. Bring home a pack of chocolates or a box of sweets, pack it up and gift it to your bro! I'm sure he's gonna hug you for your sweet gesture!
Mobile case for brother who loves mobile accessories
Want to stick to your budget? Well, when it comes to Rakhi gifts, budget doesn't matter, but it's always a good idea to splurge on things that your recipient would love. In case your brother is fond of mobile accessories like cases, it's going to be a great gift then. There are thousands of styles, find out what your brother prefers. From cartoon mobile cases to text, superheroes and caricatures, there are hundreds and thousands to choose from.
For brother who has everything
Looking for a meaningful Rakhi gift for brother who has everything? Well, you need not scratch your head anymore. There is no gift better than accompanying your brother on this special day. Visit him in person you plan out an outing, picnic, excursion or adventurous activity together with your family members. He's surely gonna love it.
Book a spa session for him
If your brother doesn't look after him, or has no time to pamper himself, book a spa session for him. This Raksha Bandhan, gift him a pampering experience. This is surely the best gift from a sister to her brother. You can book a spa session in a poplar spa salon nearby. The web is full of such services; you can explore the internet, find one and book for your brother.
Gift a timeless gift like watch for brother
A watch is said to be the timeless gift cherished by all. This also makes one of the best rakhi gift ideas for brother in India. From citizen to timex, fastrack, casio, swiss military, there is a hoard of brands to choose from. However, it would really be helpful if you find out your brother's choices. You can gift sports watch, analog or even digital watch as rakhi gifts for brother.
From luxurious to stylish, there is a wide list of watches to take your pick from.
Gift your brother a set of earphones or headphones
For gadget-freak brother, there is nothing as best as earphones and headphones. Almost every guy loves to have these electronics accessories so does your brother. These rakhi gifts for brother are available across different price range.
Choose the best one out of a wide range and make him go gaga.
Make him a DIY card or gift
When it comes to surprise him completely or put a bit of thought into your rakhi gift for brother, nothing compares a do-it-yourself gift! Make a card or DIY gift for him. A doodle, any painting or anything which he likes would surely make this festival unforgettable for him.
No matter what the end result is, a handmade rakhi gift always holds a significance place in the recipient's heart.
A pair of shoes for brother who is shoe-oholic
Men are fond of shoes, believe it or not. Shoes too make great Rakhi gift ideas for brother. Give him a pair from his favoruite brand and see his eyes sparkling with joy. From sports shoes to running shoes, hiking, climbing and fancy shoes, the range is wide and price within your budget!
A cool, graphic shirt for fashion-minded brother
Does your brother like to look cool, casual and comfortable? Consider graphic t-shirts as the best rakhi gifts for brother. Our festival gives us a reason to enjoy new clothes, why don't you give your brother to have a new t-shirt! Get to know his favourite quote or super-hero character and get it personalized on a t-shirt! Even you can find various graphic t-shirts available online!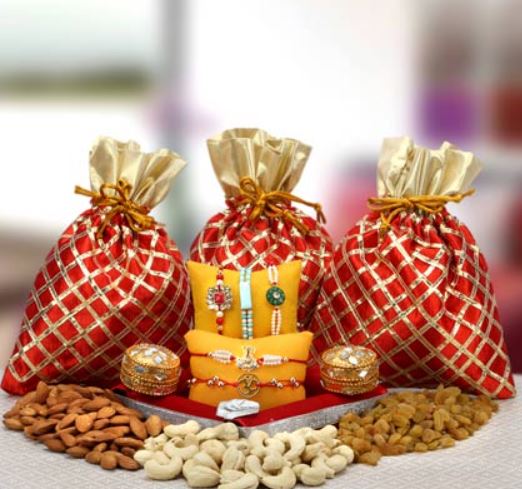 Gift movie tickets to bro who's a movie buff
Does your brother love movies? Is he a movie buff? Gift him the tickets of an upcoming movie that he wants to watch but haven't bought tickets yet. He would be surprised to see your thoughtfulness. Movie tickets are the best rakhi gift ideas. If you want to accompany him or want to watch with family, just book tickets in advance and go watching movie!
Rakhi pooja thali with goodies
One of the best yet traditional rakhi gift ideas for brother is a rakhi thali. Rakhi thali is an essential item which every sister loves to prepare. You can send it to your distant brother with full of goodies. Put into it a rakhi, diya, roli, chawal and some sweets to surprise him.
So, sisters, be prepared to amaze your brother(s) this Raksha Bandhan with above-said unique rakhi gift ideas!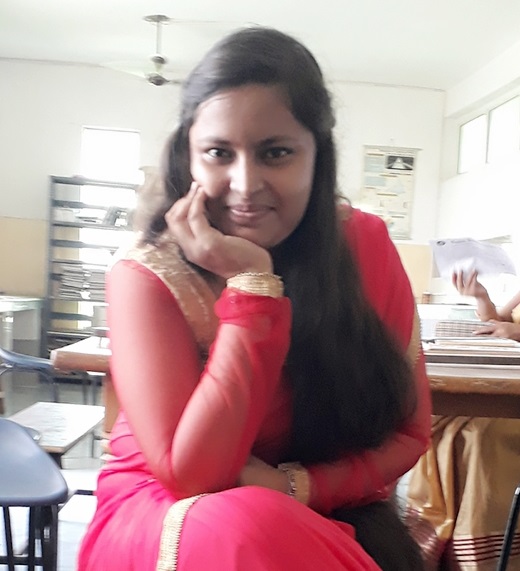 Bhawna Anand is a content writer and editor at Abmantra  with more than 5+ years of experience in different niche such as News, Education, Festival, Technology, Gifting, Ecommerce, Travel and many more industries. She has helped many businesses in growing user engagement and revenue via content creation.