Undoubtedly, NFTs have gone mainstream now. However, it was digital art that triggered the frenzy behind digital collectibles. Arguably, Beeple's sale of a digital collage "Everydays: The First 5000 Days" for $69.3 million in March 2021 was a milestone for Non-Fungible Tokens. Let us know the significance of NFT digital art.
What is NFT Digital Art?
It refers to digital assets that are unique, indivisible, rare, and non-interchangeable. NFT digital art can represent portraits, paintings, caricatures, illustrations, sculptures, craftwork etc. Generally, buyers submit bids in auctions held on blockchain-powered marketplaces. Later, they will get hold of the digital artwork along with a public certificate of authenticity. NFTs enable artists to monetize their work. It is a viable alternative to displaying artwork in exhibitions and galleries. Moreover, NFTs cannot be duplicated. Hence, this protects creators from unauthorized usage of their work.
How to buy NFT Digital Art?
Generally, digital artwork is sold on marketplaces like OpenSea, Rarible, Foundation, SuperRare, MakersPlace, Nifty Gateway etc.
Investors must create an account on the NFT marketplace. They should enter their personal information and authenticate their profiles.
Later, NFT art buyers must sync their digital wallets like MetaMask, WalletConnect, Coinbase Wallet, Fortmatic wallet etc.
For instance, buyers can collect rare digital art from SuperRare by clicking the Artwork button. They can filter the NFT artwork based on the Minted Date, Price Range, and File Type (Still Image, 3D artwork, GIF, and Video).
Artwork is sold via Live Auction, Secondary Sales, List Price, and Reserve Price.
Investors can narrow down their choice by clicking the filters button. They can choose options like Newest, Oldest, Highest Price, Lowest Price, Ending Soon, and Recently Active.
Further, buyers can choose a specific NFT. They can view the name of the artist, date and time of minting, description of the asset, tags, and history of offers.
Additionally, investors can verify the authenticity of digital art. They can click the Details section and view the contract address on the Etherscan block explorer and the token ID.
Later, they should press the "Ending Soon" filter and click the "Make an Offer" button.
Buyers should enter the bid amount and process the transaction. They must wait till the completion of the auction.
An NFT artist will review the submitted bids and accept the most lucrative offer. Subsequently, the digital art gets displayed in the NFT collection on the buyer's account if the seller accepts his/her offer.
Buyers can also directly purchase NFT artwork. They should choose a specific NFT and press the "Buy Now" button.
Later, investors must link their crypto wallet, enter the required amount (the price of the NFT plus gas fees), and process the payment.
How to sell NFT Digital Art?
For example, MakersPlace is a popular NFT marketplace that operates on an invite-only basis.
Aspiring NFT art creators must click the "Request an Invite" button. Later, they should fill out information like name, email address, URLs of their website and social media accounts, links to previously sold NFTs, and introduce themselves and their career as an artist.
NFT sellers must upload a high-resolution artwork that they wish to sell on MakersPlace.
After receiving an invite, they are categorized into 3 types (Beginner, Intermediate, and Advanced).
Artists must log in to their accounts by syncing their MetaMask wallets. They can also enter their email address, name, password, and invite code.
Sellers should upload the limited-edition copy of the digital art. Later, they should set a price in Ethereum (ETH).
There are 2 ways to sell NFT artwork. Sellers can set a fixed price and put up their creations for sale.
On the other hand, they can leave the price empty and wait to receive offers from buyers.
Subsequently, buyers will submit the offer to purchase the NFT artwork. Sellers have 3 options in their hands. They can choose to accept the offer if they are happy with the deal. In case the offer price is too low, they can decline the offer by pressing the Reject button on the Live Offers Page. Additionally, artists can also wait for some time to receive a higher offer from an NFT collector.
Creators on MakersPlace get benefits like access to a vibrant community of collectors and 10% royalty on secondary sales.
Conclusion
The NFT market will be worth $211.72 billion by 2030. It will grow at an annual rate of 33.9% over the next 8 years. Going forward, the launch of new collections, digital art vaults, art exhibitions in the metaverse, and venture capital-focused funds on art indicate exciting times for the creator economy. Are you an ambitious Web3 investor? It's time to invest in digital art and become a renowned NFT collector.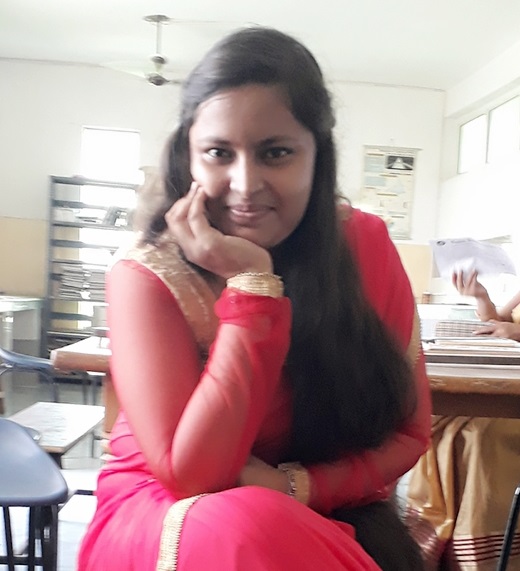 Bhawna Anand is a content writer and editor at Abmantra  with more than 5+ years of experience in different niche such as News, Education, Festival, Technology, Gifting, Ecommerce, Travel and many more industries. She has helped many businesses in growing user engagement and revenue via content creation.