It's Rakshabandhan finally! Have you thought of unique rakhi gifts for sister? Looking for some great ideas? Your search ends here then! Thank us later for helping you out with rakhi return gifts for your sis. Flowers, chocolates, cakes, wait a minute! Do you plan to gift these to your sisi? Give these a halt and let us tell you some of the best tokens of love to elate her!
As we all know Rakhi celebration is a festival of rejoicing siblinghood, it accounts some of the best moments of life. No matter how much we have fought, teased each other or pulled each-other's leg, we still love our brothers and sisters.
So folks, here are our best rakhi gifts for sister 2022! Take a look-
Elate her with a new dress!
Is your sister ultra-modern? Does she love wearing western dresses more? It's the best gift to consider then. Find out her favourite colour, and go get a dress. From peplum to maxi, flared to a-line, there is a wide variety of dresses for women out there. This gift will make her jump in joy! Wouldn't you want to cheer up your modern sis with such a beautiful rakhi gift?
Send saree for your married sister
What could be better than a traditional wear like saree for you sister! It is one of the best rakhi gift ideas for married sister. Get to know her tastes in ethnic outfits and choose the one accordingly. Saree is one of women's most preferred outfits in India. It not just shows special occasion hilarity, but keeps a woman stay connected to her traditional roots. Send this beautiful token of love to claim your affection for your sis!
A set of her favourite jewellery
Diamonds are forever, there is no doubt in that. However, if your budget doesn't allow you to splurge on there is nothing to worry about. Women always love jewelleries no matter whether it's funky, gold or silver. This Raksha Bandhan, give jewellery as return gifts. Choose pendants, necklace set, and earrings, anything you think she'd like.
Gift perfume as a rakhi gift
Perfume is said to be one of the best rakhi gifts for sisters, whether married or unmarried. Wouldn't you want to uplift the mood of your little sis? What could be better than a bottle of amazing fragrance? Buy a bottle of her favourite perfume and let her know you care. Even a small token of love like this will strengthen your siblinghood for years to come!
Surprise her with exciting rakhi gift hampers
Exciting combos and hampers make amazing Raksha Bandhan gift ideas for sister! Being a woman, your sister would love lots of goodies to receive. I personally love to get as much goodies as I can! So, brothers out there, don't put in too much mind, and stay at the safest zone by sending combos and gift hampers for your sister.
Even you can make your own gift hampers at home! How? Take a soft toy, a box of chocolates, a sweet-smelling perfume bottle, a statue, whatever she prefers and WHOOSH, surprise her!
Get Her a Designer Gown!
Which girl wouldn't want to go round, round and round in a flowy gown? Hey, brothers don't waste your time scratching your mind further. If she likes a designer gown, it's the time you could fulfill her wish.
Get that gown she mentioned you about, or just to elate her inner self, choose the one on your own. A gown works as an amazing rakhi gift for both married and unmarried sister. Trust me, she would scream aloud in joy! Priceless moments, sigh!
A Lamp Shade For Her Room!
Lamp shade as rakhi gift! Does it sound weird for you? Well, it's not weird. A girl always loves to make her room look dazzling. A lamp shade adds to the surroundings of a room. It also enhances the interiors. Let your sister recognize that her brother loves her unconditionally with an antique lamp shade.
If antique isn't her taste, but a modern one, choose the one she likes! It's one of the unique rakhi return gifts for sisters!
Funky Anklets to Jazz Her Spirit!
Funky jewelleries make perfect rakhi gifts for sisters. Why? Beacause they ooze with modern vibes. Girls always love to wear funky jewelleries like anklets in one foot. It's in trend and you know your sister who loves such pieces. So, brothers pick an anklet or a set of anklets for your little sister who is a fashionista and wow her!
A Book For Your Bibliophile Sister
Does she love reading? Can't she go sleeping until she reads a good novel? Guys, you have found best gift for your sister this Raksha Bandhan! Yes, keep everything aside and choose a book of the genre she likes!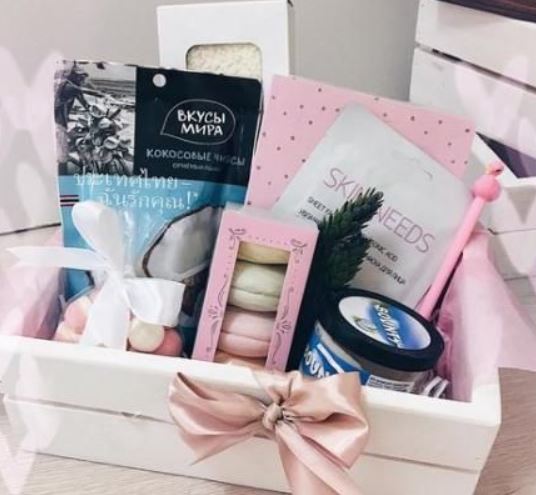 From romantic novels to biographies, auto-biographies, adventure, sci-fi and inspirational there is literally a wide range of books out there! Go for the one that your sister has been planning but couldn't buy. This will bring a big, big smile on her face!
A Handbag For The Ultimate Stylist
A girl can't live without her handbag. Yes, it's a fact. Wherever she goes, she likes to hang or hold something in her arms and that's nothing but bags. It makes perfect rakhi gift ideas for married to unmarried sisters out there. From shoulder bags to totes, clutches to sling, messenger and satchels, the varieties will help you find the one for your sister.
If she is brand conscious then choose from Caprese, Baggit, Hidesign, Diana Korr, Fostelo and more. These brands will surely brighten up her day.
A Home Appliance for Her Comfort
We Indians always think of a gift's purpose before we buy one, isn't it? This Raksha Bandhan choose a utility item like a home appliance for your sister and wow her. Leave her in sheer surprise by getting her a food processor, air fryer, air purifier, and so on.
She would jump in sheer joy, and that's definite.
So brothers, go ahead make her day the brightest one! Choose any of above-said rakhi gifts for your sister and fortify your sibling bond.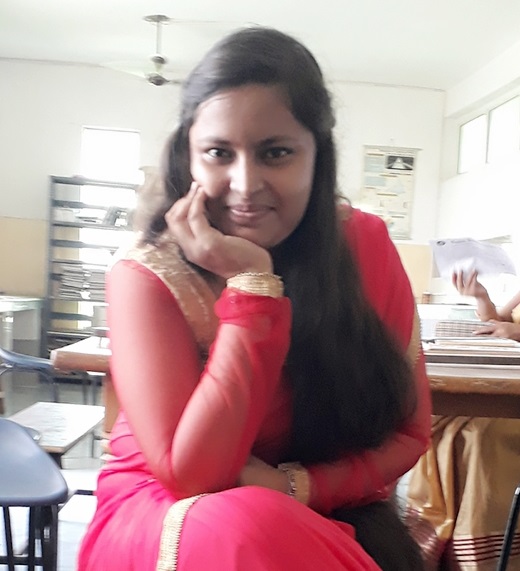 Bhawna Anand is a content writer and editor at Abmantra  with more than 5+ years of experience in different niche such as News, Education, Festival, Technology, Gifting, Ecommerce, Travel and many more industries. She has helped many businesses in growing user engagement and revenue via content creation.