Are you struggling to find the perfect birthday gift ideas for someone special on his/her birthday? Look no further! In this article, we have compiled a list of 45 birthday gift ideas that will make their milestone celebration truly memorable. Whether you're searching for a sentimental birthday gifts , a practical gadget, or an exciting experience, we've got you covered. Let's explore our unique birthday gift ideas online here. You will definitely love these birthday gift ideas!
Here are the list of 45+ Birthday Gift Ideas:
1. Personalized Photo Album
Capture cherished memories by creating a custom photo album filled with pictures from their life. Add heartfelt messages or captions to make it extra special.
2. Wine Tasting Experience
For the wine enthusiast, treat them to a wine tasting experience at a local vineyard or organize a virtual wine tasting event with a selection of fine wines delivered to their doorstep.
3. Adventure Getaway
Plan an adventurous trip to a destination they've always wanted to visit. It could be a hiking expedition, a thrilling safari, or a relaxing beach getaway.
4. Gourmet Cooking Class
If they enjoy culinary delights, surprise them with a gourmet cooking class. They can learn new recipes from professional chefs.
5. Personalized Watch
A stylish watch with their initials or a special message engraved on the back makes for a sophisticated and sentimental gift.
6. Concert Tickets
Find out their favorite band or artist and surprise them with tickets to a live concert. They'll have an unforgettable night filled with music and joy.
7. Spa Retreat
Treat them to a day of relaxation and pampering at a luxurious spa. Massages, facials, and soothing treatments will help them unwind and rejuvenate.
8. Personalized Artwork
Personalized Artwork may be a unique birthday gift ideas for your loved ones. Ask a local artist to create a unique piece of artwork that reflects their personality and interests. It will be a stunning addition to their home.
9. Hot Air Balloon Ride
Take their celebration to new heights with a hot air balloon ride. They'll enjoy breathtaking views and create lasting memories.
10. Subscription Box
Choose a subscription box tailored to their hobbies or interests. It could be a monthly book delivery, a gourmet snack box, or a gardening kit.
11. Outdoor Adventure Gear
For the nature lover, gift them outdoor adventure gear such as a backpack, camping equipment, or a portable hammock. They'll be ready for their next expedition.
12. Customized Fragrance
Create a signature scent for them by gifting a customized fragrance. They'll appreciate the thoughtfulness and uniqueness of this birthday gift.
13. Luxury Spa Products
Bring the spa experience to their home with a selection of luxurious bath and body products. Bath oils, scented candles, and plush towels are sure to impress.
14. Photography Workshop
If your family and friends have a passion for photography, enroll them in a photography workshop or give them a gift certificate for a professional photo session. It will be also a great birthday gift ideas.
15. Vintage Wine or Whiskey
For the connoisseur, gift them a bottle of vintage wine or aged whiskey. It's a sophisticated present that will evoke a sense of nostalgia and indulgence.
ALSO Read: Owala Water Bottle: Leak-Proof, BPA-Free, and Stylish
16. Customized Wall Art
Turn their favorite photograph or meaningful quote into a stunning piece of customized wall art. It will add a personal touch to their living space.
17. Wellness Retreat
Help them relax and recharge by sending them on a wellness retreat. Yoga classes, meditation sessions, and spa treatments will nurture their mind, body, and soul.
18. Exquisite Tea Set
If they enjoy a soothing cup of tea, gift them an exquisite tea set with a variety of premium teas. It's a delightful way to savor quiet moments.
19. Music Streaming Subscription
Allow them to enjoy their favorite tunes anytime, anywhere with a premium music streaming subscription. They can create personalized playlists and discover new artists.
20. Personalized Cutting Board
For the culinary enthusiast, surprise them with a personalized cutting board engraved with their name or a special message. It will make cooking even more enjoyable.
21. Language Learning Course
Encourage their love for languages by gifting them a language learning course. They can explore a new culture and expand their horizons.
22. Handwritten Letters Collection
Collect heartfelt messages from their loved ones and compile them into a beautiful handwritten letters collection. This birthday gift will be memorable for him/her for ever.
23. Helicopter Tour
Give them a unique perspective of their city or a scenic landscape with a thrilling helicopter tour. They'll witness breathtaking views from high above.
24. Customized Home Décor
Personalize their living space with customized home decor items like monogrammed pillows, engraved picture frames, or a custom-made wall clock.
25. Book Club Membership
If they're an avid reader, surprise them with a book club membership. They'll enjoy receiving curated book recommendations and participating in discussions.
ALSO Read: Creative Birthday Surprise Ideas for Boyfriend
26. Cooking Appliances
Upgrade their kitchen with high-quality cooking appliances such as a gourmet coffee maker, a professional-gradeer.
27. Surprise Party
Organize a surprise party for him/her with their closest friends and family. Decorate the venue, plan engaging activities, and celebrate their special day in a memorable way.
28. Personalized Leather Accessories
Gift them a stylish and personalized leather accessory like a wallet, a keychain, or a passport holder. It's a classy and practical gift they'll cherish.
29. Star Naming
Symbolize their uniqueness by naming a star after them. It's a celestial and romantic gesture that will leave them starry-eyed.
30. Adventure Sports Experience
For the thrill-seeker, book an adventure sports experience like bungee jumping, skydiving, or ziplining. They'll unleash their inner adventurer and create exhilarating memories.
31. Handmade Quilt
Wrap them in warmth and love with a handmade quilt. Each stitch represents care and affection, making it a heartfelt gift.
32. Musical Instrument
If they've always wanted to learn an instrument, gift them a beautiful guitar, piano, or any instrument of their choice on his/her birthday.
33. Personalized Luggage Set
For the travel enthusiast, gift them a personalized luggage set. It will accompany them on their adventures and make their journeys stylish and organized.
34. Donation to a Meaningful Cause
Make a donation to a cause close to their heart in their name. It's a thoughtful birthday gift that not only brings joy to them but also makes a positive impact.
35. Weekend Retreat
On his/her birthday plan a weekend retreat where they can escape the hustle and bustle of daily life. It's a chance for them to rejuvenate and reconnect with nature.
36. Customized Smartphone Case
Give their smartphone a personal touch with a customized case featuring their favorite photo or a special design. It will protect their device in style.
37. Food and Wine Pairing Experience
Treat their taste buds to a food and wine pairing experience at a renowned restaurant. They'll indulge in delectable flavors and discover new culinary combinations.
38. Scrapbook of Memories
Create a scrapbook filled with photos, ticket stubs, and mementos that represent special moments shared with them. It's a nostalgic gift that celebrates your bond.
39. Personalized Stationery Set
Elevate their correspondence with a personalized stationery set. It includes notepads, envelopes, and pens customized with their name or initials.
40. Luxury Spa Robe and Slippers
Give them the gift of ultimate relaxation with a plush luxury spa robe and comfortable slippers. They'll feel like royalty in their own home.
41. Outdoor Camping Gear
For the camping enthusiast, gift them high-quality outdoor camping gear like a durable tent, a cozy sleeping bag, or a portable camping stove. They'll be ready for outdoor adventures.
42. Handcrafted Jewelry
Support local artisans by gifting them handcrafted jewelry. Each piece carries a unique story and showcases the beauty of craftsmanship.
43. Subscription to a Hobby Box
If they have a specific hobby or interest, surprise them with a subscription to a hobby box tailored to their passion. It's a great birthday gift ideas that keeps on giving joy, love, and cherished memories for years to come.
44. Personalized Wall Calendar
Create a personalized wall calendar featuring their favorite photos and important dates. It will keep them organized while showcasing beautiful memories.
45. Concert Memorabilia
If they have a favorite musician or band, gift them concert memorabilia like posters, albums, or signed merchandise. It's a way to bring the concert experience home.
46. Weekend Brunch Experience
Arrange a delightful weekend brunch experience at a charming café or restaurant. They'll enjoy a delicious meal, good company, and a relaxed atmosphere.
47. Online Gift Subscription
In the digital age, surprise them with an online gift subscription. From streaming services to online courses, there's a wide range of options to suit their interests.
48. Virtual Celebration
If distance keeps you apart, organize a virtual celebration for their birthday. Gather friends and family on a video call, play games, share stories, and make them feel loved and appreciated.
Conclusion:
Birthdays are special occasions that deserve to be celebrated with thoughtful and meaningful gifts. With these 45 birthday gift ideas, you have an options to choose from. Whether it's a personalized keepsake, an exciting experience, or a heartfelt gesture, the key is to show your love and appreciation for the birthday person. Remember, it's not just the birthday gifts, but the emotions and memories attached to it. So go ahead, select the perfect gift, and make their 50th birthday a truly unforgettable experience!
Find the best birthday gift ideas online and make your loved ones' birthdays truly special with these heartfelt and unique gift suggestions. Explore a wide range of options and choose a gift that will make their milestone celebration unforgettable. Whether it's a personalized item, an exciting experience, or a thoughtful gesture, these online birthday gift ideas will surely bring a smile to their face. Show your love and appreciation with a gift that speaks to their interests and passions. Celebrate their special day in style with the perfect gift that reflects their uniqueness and brings joy to their heart.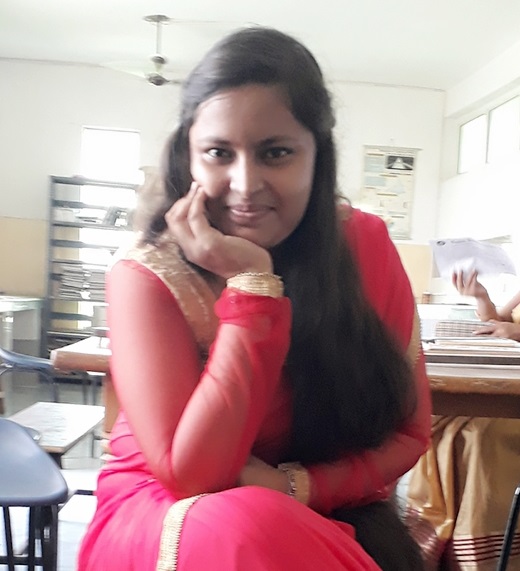 Bhawna Anand is a content writer and editor at Abmantra  with more than 5+ years of experience in different niche such as News, Education, Festival, Technology, Gifting, Ecommerce, Travel and many more industries. She has helped many businesses in growing user engagement and revenue via content creation.