India has consistently worked to advance innovation and growth. New companies have also played a significant role in helping India reach major milestones, in addition to multinational and large corporations.
The most crucial step for any company is to find the appropriate capital, which also aids in the expansion of the business or to manage additional expenses. Enterprises need Business Loans for the following reasons.
Businesses might be looking to add more resources, products or services to their existing line. The businesses need money to pay for this expenditure.

Increasing the company's popularity through marketing, advertising, and educating the public on all aspects of the goods or services.

Finances are mostly employed for corporate growth and development. Businesses may wish to broaden their selection of goods or services, hire more people, grow geographically, take their firm global, and more. All of the expansion concepts demand a sizable sum of money.
Most Popular Business Loans in India
Some of the most popular Business Loans for new businesses have been listed below. Read on.
Term Loans –

Term loans give firms a sizable sum of money for expansion and capital investments. These Business Loans for new businesses are brief loans, typically with terms of 1 to 4 years. You must repay term loans in installments and whole before the time expires. Term loans can be both unsecured and secured loans.

Peer-to-Peer Loans

– Peer-to-peer lending enables companies to obtain loans from other people eager to participate in their business. These loans can be secured or unsecured. Peer-to-peer platforms are used for all connected processes. There are investment platforms where investors may verify and learn more about the borrowers before investing. The peer-to-peer lending procedure can take place both online and offline.

Line of Credit Loan

– Line of credit

business loans

limit the amount a business can borrow. The business may withdraw as much money as necessary from the predetermined sum. The company can borrow more if the loan is an open line of credit, repaying what it has already borrowed. Both secured and unsecured loans are available here.
Conclusion
After understanding the importance of finances for businesses, it is true that no business can work without a massive amount of capital. There are many different types of Business Loans for early-age businesses to choose from. Some other Business Loans are –invoice factoring, equipment financing, SBA loans, merchant cash advances, and many more.
Owners can analyze all the different types and select the best option to meet their capital's needs for setting up, expanding, advertising, and developing.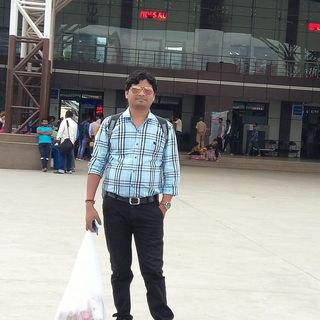 Dilip is a digital marketing veteran with over 6 years of experience. During that time, Dilip has helped multiple companies to grow their traffic and revenue through creative content. He has created high quality content in different niche such as Technology, News, Festival, Gifting, Ecommerce, Finance, Fashion, Lifestyle, Travel and many more industries.