In this era of digital lending, applying for a personal loan is not a hassle anymore. You can visit your preferred lender's website or mobile app and complete the formalities to get the funds you need.
A simple application process like this has undoubtedly helped you, the prospective borrower. That does not mean you should apply without any preparation, as you still need to repay the amount. If you need additional assistance in planning your finances, this is where the personal loan EMI calculator comes to your rescue.
Significance of EMI Calculators in the Planning of Personal Loans
Here are some reasons why you should use an online EMI calculator while planning for a personal loan:
Swift and Accurate Results
Since you are planning to take up a personal loan, making the best possible decision is ideal so that it does not become a burden in the coming days. To avoid any such scenario, you can take the help of an online EMI calculator. Depending on your inputs, it will give you a swift and accurate result. You can complete this calculation manually with a pen and paper, but that will be time-consuming, and there is always room for human error. If you make a decision based on the results from this calculator, it is less likely to be wrong.
Customise
One of the biggest benefits of these online calculators is the availability of endless customization. You can put the values you want and as many times as you want to find the result you are searching for. With the help of this calculator, you can find the exact loan amount and tenure that will keep the EMIs within your budget. These calculators have sliders, which you can move to alter the values, i.e. the principal amount, tenure, and interest rate. You can also enter the figures manually.
Compare Different Loan Offers
Talking about the significance of using this online financial tool to make borrowing decisions, one must consider its contribution to comparing loan offers. Since the interest rate, tenure, and other terms of a loan change from one lender to another, you need to compare between lenders before making a decision.
All you need to do here is enter the loan details from different financial institutions and see how the EMIs change. Depending on the results obtained, you can easily make an informed decision. 
Access to the Loan Amortisation Schedule
Another notable advantage of using this online device is the access to the loan amortization schedule. You can check with the amortization schedule what portion of your monthly EMI goes towards principal repayment and interest payment. The schedule will help you better understand your loan and plan your part payments. 
When you access the loan amortization schedule, you will see that most of your EMI amount goes towards interest payments in the initial years of repayment. If you plan to part prepay the loan, doing it in the initial years will be beneficial, as it will reduce your total debt and help you save money.
Easy to Use
These online calculators are easy to use. Once you visit the lender's official website, you will find this calculator. After that, you can enter the required details: the loan amount, interest rate, and tenure. You will then get results like EMI, total debt, and total repayable interest.
Free to Use
An online financial device like a personal loan calculator will not cost you anything. Personal loan companies have made this online device free to use for everyone. Anyone can use them and find the best loan offer they are looking for.
Helps to Make a Better Borrowing Decision
Last but not least, the biggest significance of using this online device is that it helps you to make a knowledgeable borrowing decision. With all the information at your disposal, you can now easily find the loan offer that is perfect for you.
Wrapping Up
Getting a personal loan nowadays is a smooth process. You can apply and get it from the comfort of your home. The online application has streamlined the whole process. It would help if you still made a knowledgeable decision to avoid facing any financial burden, and an online EMI calculator comes in handy in this process.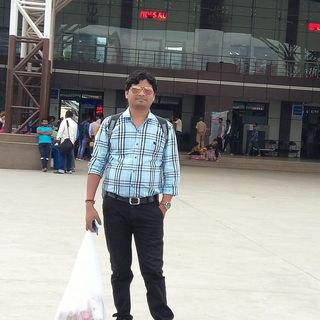 Dilip is a digital marketing veteran with over 6 years of experience. During that time, Dilip has helped multiple companies to grow their traffic and revenue through creative content. He has created high quality content in different niche such as Technology, News, Festival, Gifting, Ecommerce, Finance, Fashion, Lifestyle, Travel and many more industries.