One of the most important Hindu pilgrimage destinations is Deoghar. Baidyanath Temple in Deoghar is one of India's 51 saktipeeths and one of the twelve ShivaJyothirlingams. Deoghar is also known as Baidyanath Dham, Baba Dham, and B. Deoghar. Deoghar is one of the twenty-four districts that comprise the eastern Indian state of Jharkhand. It is a beautiful place with several temples, historical sites, and tourist attractions. The region has a well-developed transportation network that allows it to be accessible from anywhere in the country. With My Flight Trip, you can easily book flights from Delhi to Deoghar at the most affordable prices which completely suit your schedule and convenience.
Deoghar Tourism:
Deogarh is renowned as the Temple State. Deogarh has various temples and other tourist attractions. The two primary festivities, Shravana mela, and Durga puja are also well-attended. One of the area's main attractions is the Baba Baidyanath temple. Several tourists come to Deogarh. Tourism is a significant economic activity in Deoghar. If you are planning a trip to Deoghar, you should stop at the following locations, each of which has its charm and attraction. If you are planning to visit Deoghar soon then you should check out the flight ticket from Delhi to Deoghar from My Flight Trip and plan your visit accordingly.
ALSO Read: What Makes Mini Goa in Punjab Special?
Deoghar is well-known for Lord Shiva's Jyotirlinga temple and the festival Shravani mela, which is held during the Hindu calendar month of Shravana. This has significantly improved tourist possibilities in Deoghar since a big number of devotees visit this temple town in Jharkhand. As a result, tourism is a significant economic activity in the area. Agriculture and related agricultural operations are another big economic sector. Agriculture now employs a larger proportion of the population.
Places to visit in Deoghar:
Deoghar is also recognized as the cultural center of Jharkhand due to its religious and cultural prominence. Here are some of the places to visit in Deoghar are:
Baidyanath Temple

– Baidyanath Dham is also known as the Baidyanath Jyotirlinga Temple. It is also one of the temples in India that houses one of the 12 Jyotirlingas. The twelve Jyotirlingas, or Lord Shiva's most holy and sacred locations, are all located in India. Apart from the main Baba Baidyanath temple, the compound contains several other gorgeous temples.

Basukinath Temple

– Numerous devotees visit from all over the country to Basukinath Temple, a prominent Hindu temple on the Deoghar-Dumka state route in Jharkhand's Dumka district. The major god of this temple is Lord Shiva, who is adored there. During the month of Shravan, people and devotees from all across the country go to this temple. A big number of devotees visit the shrine. Baba Bhole Nath's court is reported to be the Basukinath Temple.

Satsang Ashram

– Thakur Ankulchandra created the Holy Satsang Ashram in 1946, and it is now one of Deoghar's most popular tourist spots. The ashram advocates Arya Dharma. The religion's adherents adhere to the four main pillars of agriculture, education, marriage, and history. There is a zoo and a museum nearby. Satsang has established various philanthropic hospitals and schools to help common people. Satsang participants also built publishing houses and a printing business.

Nandan Pahar

– This park is renowned as a picnic destination with a variety of activities. This park attracts visitors of all ages because it is so captivating. Boaters may enjoy the magnificent morning views in the park's environs. If you are planning a trip to Deoghar, you should include this park in your trip.

TrikootPahar

– TrikootPahar is one of Deoghar's most well-known religious places. From here, you can get a great picturesque view of the hill. On top of the hill is a temple dedicated to Lord Shiva. Trikoot hill gets its name from the fact that it has three prominent summits. This place is around ten kilometers from Deoghar. Trikoot Hill is easily accessible by any mode of transportation, thanks to a well-developed road system.
How to travel to Deoghar?
Via Train: Using a train is the most convenient method to go to Deoghar. Baidyanath Dham Railway Station is 7 kilometers from the city. You may then hire a taxi or a rickshaw to the city center.

Via Flight: After the inauguration of Deoghar Airport, it has become quite convenient for tourists to visit Deoghar from almost all parts of the country. Especially

Delhi to Deoghar flight

is one of the most preferred routes among all travelers because it's less time taking and highly reasonable if booked with My Flight Trip.

Via Road: Bus services connect major towns in Bihar and Jharkhand to Deoghar. Buses go on a daily basis from Patna and Ranchi to the city.
Where to stay in Deoghar?
Deoghar has been a famous tourist destination in recent years. During the month of Sawan, you will find the most number of tourists and devotees. As a result, there are several hotels and lodges accessible for guests to stay in. High-end alternatives are limited but inexpensive, while budget hotels provide all of the facilities needed for a comfortable stay. The most expensive hotels are in the city center or near famous tourist attractions.
Best time to visit Deoghar:
The cold weather that prevails throughout the Indian subcontinent from October to March is ideal for visiting Deoghar. These months are particularly ideal for touring because the city is rarely overcrowded. If you wish to visit Deoghar's temples, June to August is the optimum period because it coincides with the annual Sawan Mela.
Things to keep in mind while visiting Deoghar:
Most Deoghar temples prohibit the use of cameras and cell phones on their premises. The Baidyanath temple severely prohibits photography. Some tourist attractions, such as Nandan Pahar and the Tapovan Caves, have no restrictions on their use.
ALSO Read: Top 10 Wonderful Benefits of Traveling
To check out Delhi to Deoghar flight time you can visit My Flight Trip's official website and book your tickets accordingly while enjoying the offers available.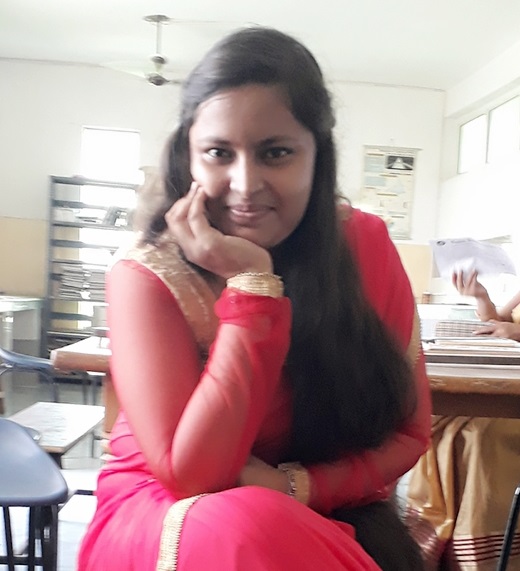 Bhawna Anand is a content writer and editor at Abmantra  with more than 5+ years of experience in different niche such as News, Education, Festival, Technology, Gifting, Ecommerce, Travel and many more industries. She has helped many businesses in growing user engagement and revenue via content creation.