Tucked away among the beautiful landscapes of Punjab are two offbeat destinations that await discovery: Basoli Mini Goa and Purthu Mini Goa are gems waiting to be discovered, providing a taste of the lively spirit and tranquillity associated with Goa's coastal paradise. We explore what makes Mini Goa in Pathankot a unique and vibrant experience:
Allure of Mini Goa in Pathankot
1. Basoli Mini Goa:
Just an hour's drive from Pathankot, Basoli Mini Goa delights visitors with its serene beauty and idyllic setting. The tranquil waters of the Ravi River flow slowly by, creating the ideal ambiance for relaxation – making its shores perfect spots for picnics, sunbathing, or leisurely walks.
Adventure Sports: 
Adrenaline enthusiasts will delight in participating in various water sports activities such as kayaking, river rafting, and boating for an exciting adrenaline rush against stunning vistas. The Basoli Bridge adds architectural beauty to this mini Goa.
2. Purthu Mini Goa:
Purthu Mini Goa's charm lies in its unspoiled beauty and serenity. Nestled into the Sujanpur Tira region is this hidden paradise offering visitors an escape to nature's lap. The meandering Beas River adds beauty and peace making it the ideal location for nature enthusiasts seeking relaxation or those simply in search of peaceful respite.
Activities: 
At Purthu Mini Goa, visitors can engage in fishing or take a relaxing boat ride along the Beas River for an experience rich with serenity. Lush greenery and melodious bird chirps contribute to an environment of complete peace and relaxation that offers rejuvenation and calmness for visitors to experience.
What Makes Mini Goa in Punjab Special?
Basoli and Purthu Mini Goa offer a harmonious blend of scenic beauty and adventurous activities, providing visitors with breathtaking landscapes while partaking in various thrilling water sports that provide both tranquility and excitement—whether visitors prefer tranquillity or adrenaline-charged excitement!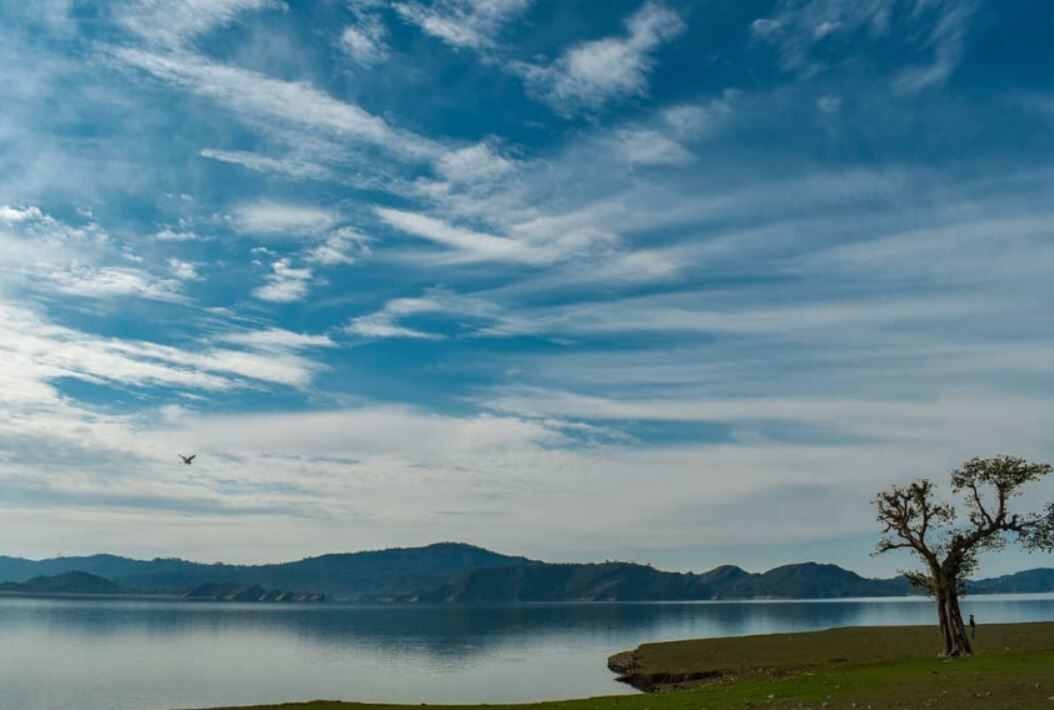 Serene Escapes in Nature's Arms:
Mini Goas offers a peaceful respite from city life's bustle. Their river banks and surrounding areas are an idyllic backdrop for enjoying nature in peace, providing ample time for reflection and reconnecting with Mother Earth.
Pathankot boasts an abundant cultural and historical legacy. Visitors can explore nearby attractions like ancient temples, forts, and local markets to get a feel of its local traditions and lifestyle.
Things to do near Mini Goa Pathankot
Motor Paragliding: For adrenaline junkies, the thrill of motor paragliding near Mini Goa is an experience like no other. It's not just an adventure; it's a rendezvous with the skies.
Boat Ride: Take a boat ride on the tranquil waters of the Ravi River, near Mini Goa. Bask in the serenity as you gently cruise, surrounded by nature's symphony.
Horse Riding: Embark on a majestic journey with Horse Riding near Mini Goa.
Camping and Bonfire: Experience the magic of the night with Camping and Bonfire near Mini Goa. Set up camp under the starlit sky, surrounded by nature's symphony.
River Rafting: For the thrill-seekers, River Rafting near Mini Goa offers an exhilarating escapade.
Temple Tour: Extend your spiritual sojourn with a Temple Tour around Mini Goa.
Apart from these things, you can also explore these additional delights near Mini Goa, Pathankot
1. Ranjit Sagar Dam
Distance: 4.47km
Opening Hours: 7.00 AM – 6.00 PM
Address: Ravi River, Pathankot, India
2. Lakhanpur Fort
Opening Hours: 8:00 AM-6:00 PM
Distance: 18.6km
Address: Near post office Lakhanpur, Jammu and Kashmir, Pincode-184152
3. Mukteshwar Mahadev Temple (Old Caves)
Opening Hours: 5:00 AM to 8:00 PM
Distance: 4.73km
Address: CPGM+25H, Doongh, Punjab-145029, India
4. Nurpur Fort
Distance: 19.74km
Opening Hours: 5:00 AM – 6:00 PM
Address: NH-20 |25 Km from The Pathankot, Gurdaspur, India
How Can I Reach Mini Goa in Pathankot? 
Basoli Mini Goa:
Basoli can be reached within an approximate 30-minute drive from Pathankot by car or local transport services; alternatively, you could hire a taxi.
Purthu Mini Goa:
Situated in Sujanpur Tira, Purthu Mini Goa can be reached within an hour's drive of Pathankot via taxi cab or public transportation. Travellers have two options for getting there: hire a cab or take public transit.
Essential Tips for Visitors:
The ideal time and season to explore Mini Goa is between October and March, when temperatures are comfortable, natural beauty is at its height, and natural attractions are at their best.
Essential Items to Bring: Sunscreen, hats, comfortable clothing, and sturdy footwear should all be brought for water activities.
Respect Nature: In order to preserve the beauty of these locations and maintain cleanliness while visiting them, visitors should refrain from littering and keep things as neat and clean as possible.
Mini Goa Pathankot Distance From Different Cities of Punjab India
The distance of Mini Goa Pathankot from the main city is only 12km.
Ludhiana main city to Mini Goa Pathankot distance is 202km, which will take you around 4 hours to travel by personal vehicle.
Purthu Mini Goa is 149 km from Amritsar. It takes about 3 hours by car from Amritsar.
The distance from Jalandhar to Mini Goa Pathankot is 144 km, and it will take about 3 hours to reach there.
Mini Goa to Dalhousie distance is 58km; you can cover the distance within 2 hours by car.
Gurdaspur main city to Mini Goa distance is 73km. It will take about 2 hours to reach there by the Pathankot route.
Shops Near Mini Goa Pathankot:
Make your Mini Goa tour unforgettable by incorporating a visit to the finest shops in Pathankot, where you can explore and buy fashionable attire, exclusive eatables, and high-end luxury items.
1. City Centre Mall
Address: Gandhi Chowk, Pathankot, Punjab – 145001, India
2. Parveen Sharma General Store
Address: Farida Nagar, Kataru Chak, Punjab – 145025, India
3. Aashutosh Mart
Address: Taragarh Pathankot Rd, Pathan Chowk, Punjab – 145025, India
4. Thakur Patanjali Store
Address: Sarna, Punjab – 145025, India
Local Airport Address:
Pathankot Airport is a local airport, 3 km from the nearest city Pathankot and 7 km from Pathankot Railway Station, located on the Majra Road Pathankot. This airport only serves national flights.
Address: 6JFP+FHC, Pathankot, Punjab 145001
Directions: Click here
Conclusion:
Basoli and Purthu Mini Goa in Pathankot, Punjab offer travelers a tranquil escape of natural beauty, adventure, and cultural experiences that blend beautifully together. Travelers looking for a slice of Goa's charm close to home will find these lesser-known destinations an enjoyable and refreshing getaway; not just a trip; rather an adventure into nature and adventure awaits.
ALSO Read:

Top 5 Countries Indians are choosing to immigrate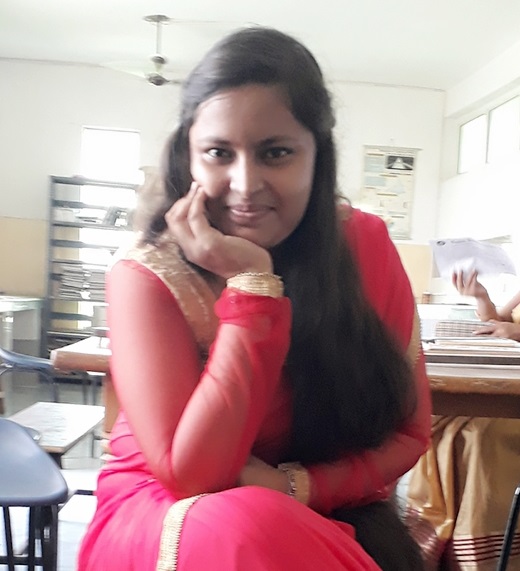 Bhawna Anand is a content writer and editor at Abmantra  with more than 5+ years of experience in different niche such as News, Education, Festival, Technology, Gifting, Ecommerce, Travel and many more industries. She has helped many businesses in growing user engagement and revenue via content creation.